Inter-Mountain Uranium Summit 2
November 20, 2016, San Carlos, AZ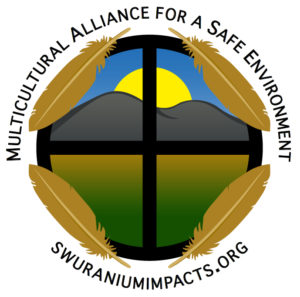 Your donations are vital to MASE's ability to help uranium-impacted communities of the southwestern U.S. You may make your donation through the Southwest Research and Information Center. When you fill out the form, be sure to enter "MASE" in the Designation field, as shown here:

CD Sale to Benefit MASE

The In the Heart of the Wild Flame CD is well crafted and evocative. The album includes a pamphlet with all the words, English translations of Spanish and Navajo, and explanations and meanings of the instrumentals. Click here to purchase
From our Facebook Group
Nuclear Subsidies May Be Slowing Transition to Clean Energy, Advocates Say ...
Load more
Archives